Different products
with the same quality label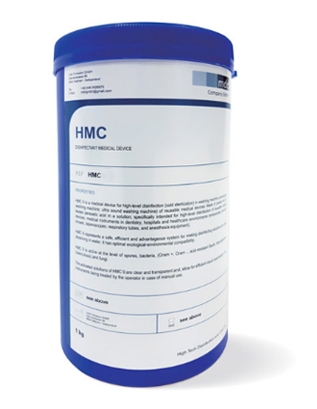 HMC
HMC is the first product specifically studied, projected and developed to have the High Level Disinfection in manual use.
HMC is a water-soluble "Compound Powder" suitable for high level disinfection (cold chemical sterilization) of medical and surgical equipment in hospitals and medical or dental clinics.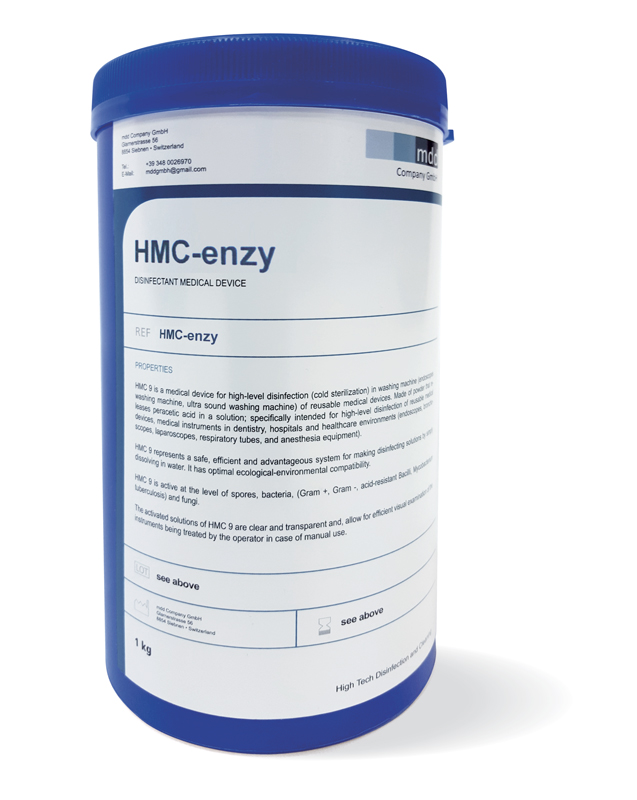 HMC Enzy
One product three properties
High Level Disinfection and High Material Compatibility with Enzymes.
Disinfectant, descaling, detergent.

HMC Enzy is the only one water-soluble "Compound Powder" with enzymes.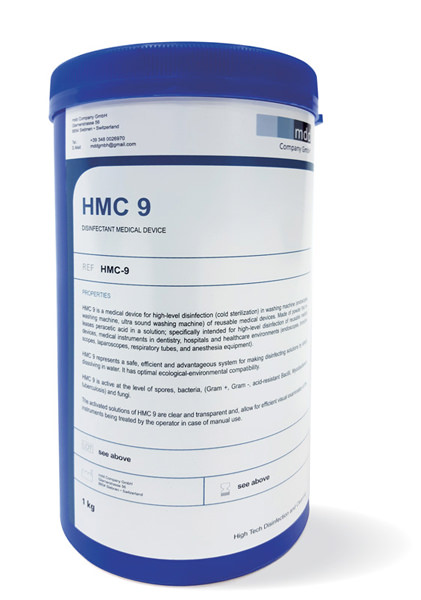 HMC9
High Level Disinfection and High Material Compatibility in Washing Machine.
The natural evolution of HMC and HMC Enzy is HMC9.
The only one compound powder in the world usable in automatic washing machine.
Specifically studied for endoscopes disinfection in washing machine.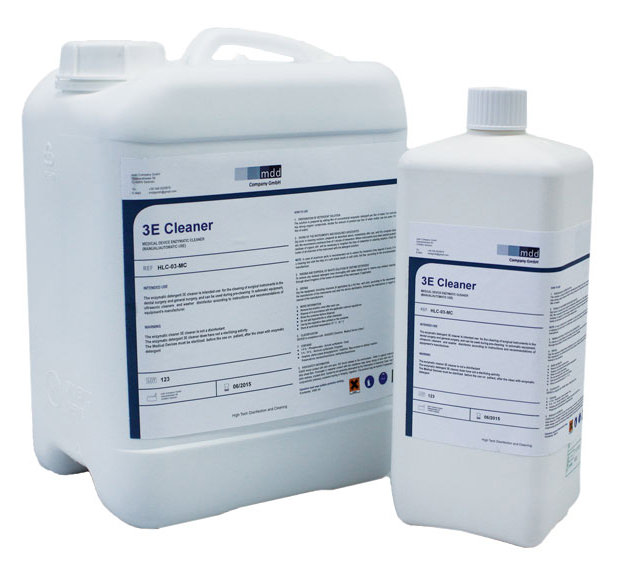 3E Cleaner
With 3E Cleaner each cleaning step become easy, fast and safety. 3E Cleaner was projected and is intended for manual use and during pre-cleaning in ultrasonic cleaners. Perfect for cleaning of medical devices in general surgical instruments and in dental studios.
3E CleanerWM
3E CleanerWM is the new generation of cleaners for A.E.R. (Automatic Endoscope Reprocessors).
3ECleanerWM has one of the highest concentration in the enzymatic cleaners' market. Its activity is confirmed even at 0,1%.
3E CleanerWM was projected and is intended for automatic use in A.E.R..
Cleaning Brushes and Bite Blocks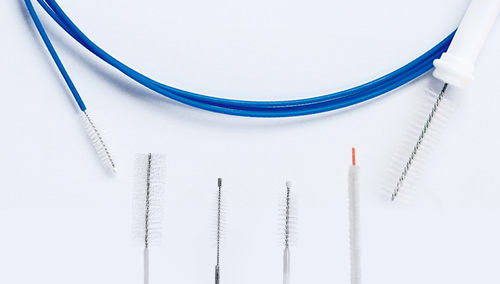 VARIOUS CLEANING BRUSHES
Endoscopy equipment is sensitive and expensive. Selecting the right endoscope cleaning brush is critical to ensure safe an effective cleaning. Only perfectly sized and shaped brushes adequately remove debris and guarantee optimum endoscopy function.
With MDD's brushes each operator has access to the widest range of cleaning brushes available in the market.
Information on the range of sizes available may be obtained directly from us.
SPONGES FOR ENDOSCOPE PROTECTION
The protection of endoscopy equipment is mandatory non only during the inside cleaning step with brushes but even for the outer cleaning step and for protection of the tip of the endoscope, the most sensitive part of the endoscope, during the transport to and from the disinfection Dept.. With MDD sponges the operator can easily chose the best protection for the device in use.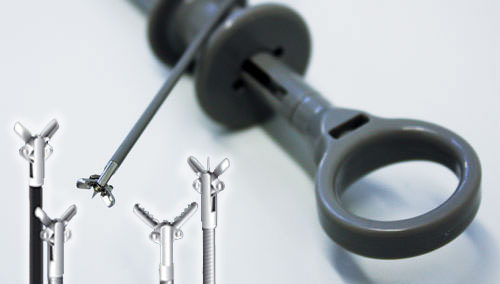 DISPOSABLE BIOPSY FORCEPS
The "daily-growing" range of biopsy forceps developed for the medical market is available now with the highest quality.
Our biopsy forceps family is continuously growing. To know if we have the biopsy forceps you need, please take contact with us.